About the website / blog
ASEP.id website is a personal website or can be called a personal blog, is filled with things that are far from the name of benefits, both for myself and also for others. So you do not expect much to get something useful from this personal blog, because most of the content of personal blogs is just a shallow thoughts and will of my own heart without supported by data, analysis and accurate facts, or perhaps just a narcissism.
Finally, happy jolly disappointed by reading this blog 🙂
About the Author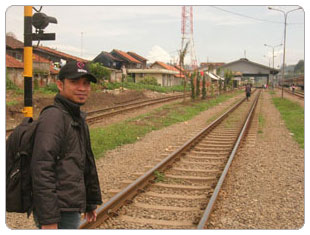 The author of this blog named Asep, who several years ago at birth and raised in the suburbs of Kota Kembang "Bandung", or also often known as Paris Van Java.
Currently I am working or rather a coolie in countless educational institutions greater Jakarta area when viewed from the extent of land, building size, number of faculty and the many programs of study: p. as a "tukang kebon" at idROOT Hosting Solution that is a provider of hosting services, such as Web Hosting, VPS hosting and Dedicated Servers where this website also placed at one of idROOT Server which is stored in IDC 3D Datacenter, Jakarta.
Currently I have a beautiful wife and a beautiful daughter who is my dear
Nothing special from me than I was a pretty heavy smoker and black coffee addicts thick enough or slightly increased with ice cappuccino, which was much hated by other people around me.
It turned out that I talked too long, I want to eat before dawn, If there is going to be asked, please just ask, but I do not promise to answer it, but Alloh willing, I will answer as much as possible to answer it 🙂
Wassalamualaikum Wr. Wb.