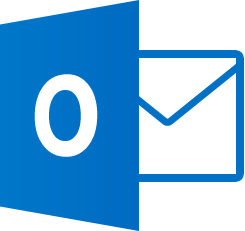 Microsoft will release a new feature in Outlook email service , where users will be able to save Outlook email files or email attachments directly to OneDrive cloud storage.
As reported IB Times , Monday ( 12/01/2015 ) , for now the feature is still in limited release . In the next few weeks , Microsoft will expand its availability to all users of Outlook on a global basis.
How does it work? Outlook users can check their e-mail functionality in by clicking any attachment . Without the need to select the option ' Save to OneDrive ' , attachments are automatically saved to OneDrive integrated with the user's email account .
Attachment is then available to be viewed and edited at any time . The users in the business will be greatly assisted when the function is released in full later . No need to complain of hard disk capacity is insufficient and did not bother to transfer files manually or new attachment to OneDrive .
With the addition of this function is expected to add to the appeal of the Outlook users . Google competitors , already allows Gmail users to save files and attachments directly to Google Drive .
ref: inet.detik.com